Ukulele lessons

In our Ukulele lesson,we learned how to play the song " hey jude" and also we learned "riptide". Fergus taught us. He was very good at it and he is brilliant at teaching as well.

In this picture, you can see our classmates warming up to play the ukulele and you could also see half of Fergus in background.

---

In this picture we are listening to the one, the only, Fergus!. He was telling us that he was going to China for a concert, and that he wouldn't come to our school for three weeks and that another "professional" would come in, his name was Andy. He was really funny but he wasn't as good as us.(obviously,no one can beat us, including Fergus).HOPE YOU GUYS ENJOYED.
Powered by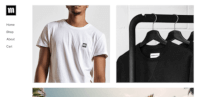 Create your own unique website with customizable templates.